Dear Steven,
Thank you very much for the nice words and good wishes, I feel honored that I met a respectful and successful person like you.
I also salute you for having a great team represented by Chris who proved to have a high-end taste in developing ads that gained my admiration and no doubt the admiration of many other business owners.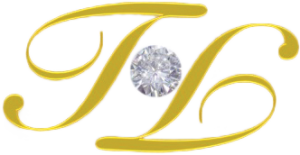 Suzanne Deeb Naboulsi
Timeless Treasures Jewelry
La Jolla. CA.
Hi Alex,
Coincidentially, I called Laurie at Napa River Inn while I was downtown yesterday and the magazines had just come in.
I took two with me.
They look REALLY Great, content, format, layout, etc…very classy.
I like my ad placement facing the downtown Napa info page and the art team did a super job fixing up my ad.
Also, very much appreciate that "competitor" ads are very few, plus my value-prop is different from most of the other tour services – we are boutique-sized, more personalized and tailor authentic experiences for discerning guests.
I look forward to the leads the ad and my relationship with the Napa River Inn will generate as an advertising  "partner."
Stan Knight
Owner / Tour Director / Private Guide
KNIGHT WINE TOURS, LLC
Hello Staff at Grey Door Publishing, thank you so much for asking us to be in your hotel directory.  You put together an awesome advertisement for us that really represents our brand, and you did it quickly and it was very easy for us.  I know the magazine has only been out a couple months, but we already got our money back from new customers from the hotel, and it also helps keep our company in front of the concierges staff.
John Jacques
Gentlemen's Tux Club, San Diego
Alex,
I received a copy from the hotel and it's a beautiful publication.  A true honor to participate with you and your team.
Tom Jarman
Owner
Destination Napa Valley
Alex,
Thank you so much. I was able to take a peek at the new edition and it looks fabulous!! We are so excited to partner with Greydoor Publishing and the Napa River Inn.
We look forward to hosting the wonderful guests of the Napa River Inn! Have a wonderful day.
Andrea Lynne Blackmon-Carpenter
Wine Club Coordinator
Palmaz Vineyards
Alex,
We LOVE the publication and our ad.  Thanks for doing such a nice job and for thinking to include us .
The crew at Grey Door worked hard to not only produce a beautiful magazine, but also were very quick and thorough to respond to my input regarding the content.  Their attention to my suggestions made me feel as though they truly were looking out for the needs of their partnering businesses while also balancing the needs of the clients who will look to the publication for information on our city.  Kudos to them!
Erica Lurie
Owner, Garnish Gals
KIMPTON HOTEL VINTAGE PORTLAND